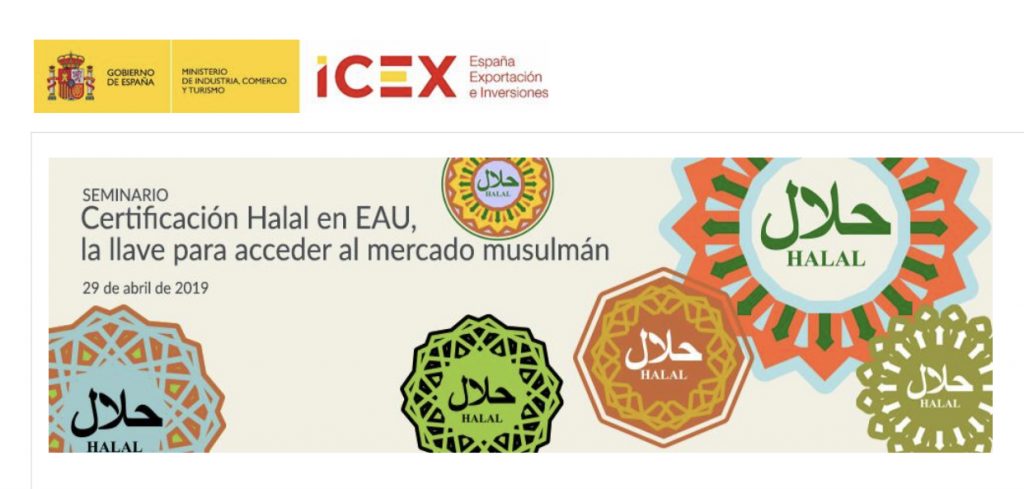 Next April 29th, 2019 will take place in Murcia the Seminar "Halal Certification in the UAE, the key to access the Muslim market" organized by the Instituto de Comercio Exterior (ICEX).
The seminar will be conducted from the  ICEX office of Murcia and will be connected via telematics with its different offices along Spain, as well as with the Economic and Commercial Office of Spain in Dubai.
Subsequently, two food companies with commercial activity in Arab countries will participate by explaining their business experience.
The seminar will end with our participation providing the keys to obtain the Halal certificate and responding to the main doubts of companies in the sector.
The assistance is free, prior registration through the ICEX website (see attached program).