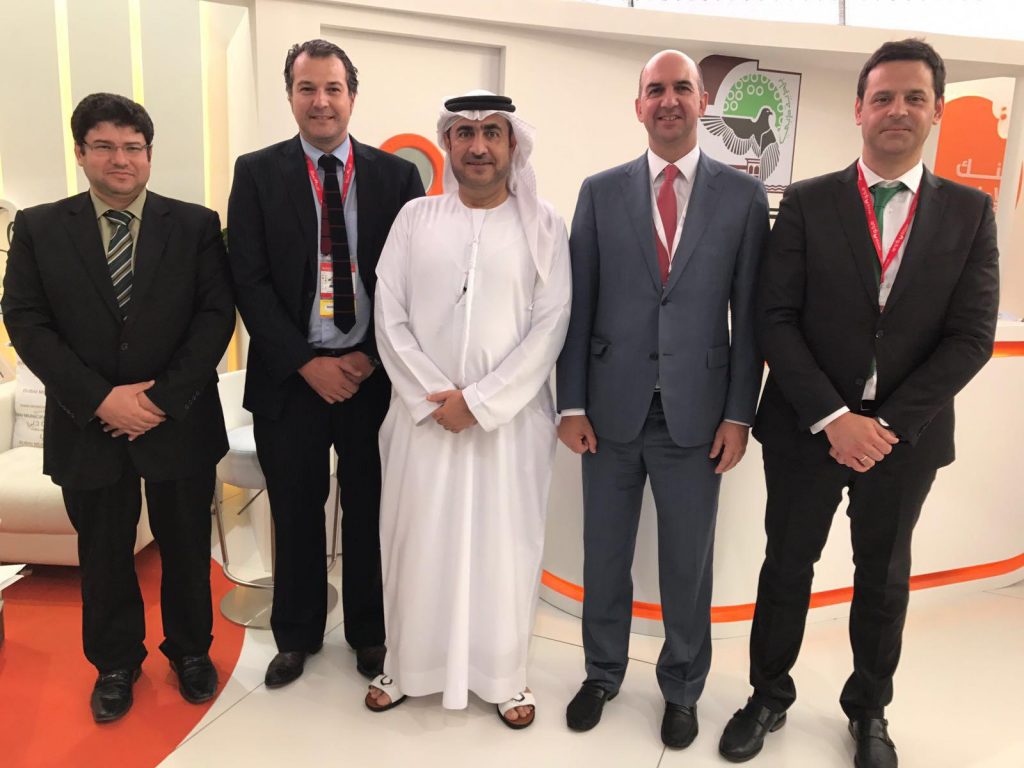 Safety Horizon presented its Halal Certification Body project during the 2017 Gulfood edition.
During the event, important personalities were present such as Alia Ismail AlMarzouqi, Director of the Accreditation Section of the Inspection Corps of the Emirates International Accreditation Center (EIAC), Mohammad Abdelmotagaly, Accreditation Expert of EIAC and Victor Suanzes, Commercial Attaché of the Embassy of Spain in Dubai. During the fair there was a meeting with Khalid Mohamed Sharif Al Awadhi, Assistant to the Director General for Environment, Public Health and Safety.
At this point, from Safety Horizon we want to take stock of the path traveled since that presentation took place. Since then, Safety Horizon has had a period of great activity in which important milestones have been achieved, such as the Official Accreditation as a Halal Certification Body by the Emirates International Accreditation Center (EIAC), and the bases for agreements and highly relevant collaborations with institutions and official organizations  have also been established  with which to strengthen the national and international Halal market, supporting companies with commercial interests in Muslim markets.
The seal of Safety Horizon has positioned itself as one of the most reliable in the sector, providing the authorities of the countries of destination and the final consumer with confidence, hygienic-sanitary and Halal safety.